Are you concerned that you don't have what it takes to properly manage your website? Trying to learn all the tech stuff can be intimidating and overwhelming. Fortunately, you don't have to be a tech expert to manage your website with efficiency. But it is essential for you to have a working knowledge of the basics and be able to perform regular maintenance procedures.
It's not always easy to manage a site. Here we'll discuss the tools and steps you'll need to take to do a great job.
What is Website Management?
Website management is the administration of the hardware and software you use on your website. Monitoring and analysis tools help by reporting your usage, performance, missing links, and files. These all work together to keep your site running smoothly.
Website management is also about expanding and building your site, as well as updating it with content. These tasks help to maintain and grow your website to keep up with your business.
Related: 10 Tips for Branding Your Website
Essential Features and Functionality of Website Management Systems
Here are the essential features and functionalities of website management systems.
Site and Data Backup
Just like everything else on the internet, your site is vulnerable to attack, server issues, network glitches, and of course, you. So your site needs to be backed up, along with your data. In case of trouble, a backup will have your site up and running again in a short time.
Backing up your site will:
Prevent data loss: It's easier than you know to accidentally delete website data. You won't have to panic if you know you have everything backed up.
Lessen downtime during site renovations or rebuild: Your site will accumulate a lot of data over long periods. Every edited image, product page, and content that you have created has been stored. When you do the inevitable site renovations or rebuilds, having a stored copy of your latest backup version will be a big help.
Minimize loss of revenue: If your website earns income through sales, then downtime will be costly for you. The longer the downtime, the more in lost revenue. Having a backup will minimize that time.
Database Optimization
Your website database contains all the information on your site, especially if it's a subscription-based site or an online store. To keep all of that information managed, you have to do database optimization.
Optimization will do the following for your site:
You'll save space in your database.
Your site will load faster.
You'll improve your site data security.
Although there are several ways to optimize your website database, the fastest way is with specialized software.
Verifying Landing Pages
This is an essential step to take if you regularly run landing page-based paid adverts on social media or search engines. The landing page is where people are directed when they come from social media posts or search engine ads, so they have to be running well and optimized.
Here are a few of the issues that can plague landing pages:
Slow because of heavy traffic.
Server glitches.
Your offer is unclear to new visitors.
Your product or service is out of stock.
Regular checks will catch these issues. Don't worry, though; there is also software that can perform this task for you.
Related: Why You Need to Avoid Landing Page Redirects
Downtime Preparation
Downtime is when your website isn't accessible to people. There are lots of reasons why this can happen, including:
Hardware malfunction
Cyberattacks
Web hosting issues
DDoS attacks
Malicious bots
If your website experiences unexplained downtime, you should:
Contact your web hosting service in case there is regular maintenance going on.
Have your website and domain name hosted by different companies so that if one is down, you can use the other.
Backup your site frequently.
Monitoring Site Load Times
As time goes on, your site will become loaded with content, leading to slower load times because your database is heavier. Your site will have to make more requests to your server, leading to longer load times. It's important to website management that you monitor site load times.
Other reasons your site may be slow are:
Heavy graphics
Too many plugins
Server performance
High traffic volume
Removing Redundancies
Sometimes things accumulate on your website that hinder its smooth running – spamming comments, changes in content, etc. They occur every time someone visits your site, loading along with necessary items. Therefore, cleaning your site is essential from time to time.
Vulnerability Testing of Website Forms
It's essential that you regularly check your website forms for vulnerabilities. Hackers use a technique called SQL Injection to gain unauthorized access through your subscription forms, site search bar, and checkout page.
Analytics and Reports
Your analytics and reports contain information about clicks, traffic, visitors' locations, search queries, volume, and much more. Reading this information will help you to monitor performance and optimize your site.
Customer Service Management and Technical Support
Your customers are essential to your website. So, you should devote a significant portion of your time ensuring they are pleased, responding to their reviews, and keeping your pages interesting, valuable, and informative.
Content Management System (CMS)
Your site content has to be managed and updated for the growth of your business. To remain relevant, you must keep up with trends. This takes work, but it will be worth it in conversions. It's essential to conduct split testing on uploaded content to ensure it is drawing customers, not repulse them.
Web Design and User Experience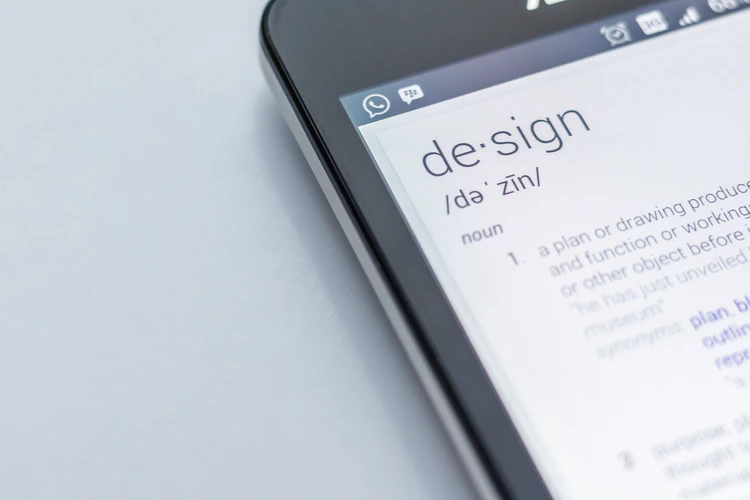 Web design is vital to attracting and converting customers to your site. One of the most significant aspects is user experience. This evolves, as does the habits of your site visitors. Therefore, you need to constantly monitor your visitors' metrics to notice flaws and necessary improvements.
Related: Things to Consider When Designing a Website
Assess What Functionality is Critical to Your Website to Determine the Best Website Management System
In addition to all of the above, you should also be managing your site security, programming, internet marketing, and traffic management.
Hopefully, you have a clearer understanding of what website management means and the amount of work involved in doing it efficiently. It will be time-consuming, but you should consider it an investment in your business. A smoothly running website will be significant to your business success.